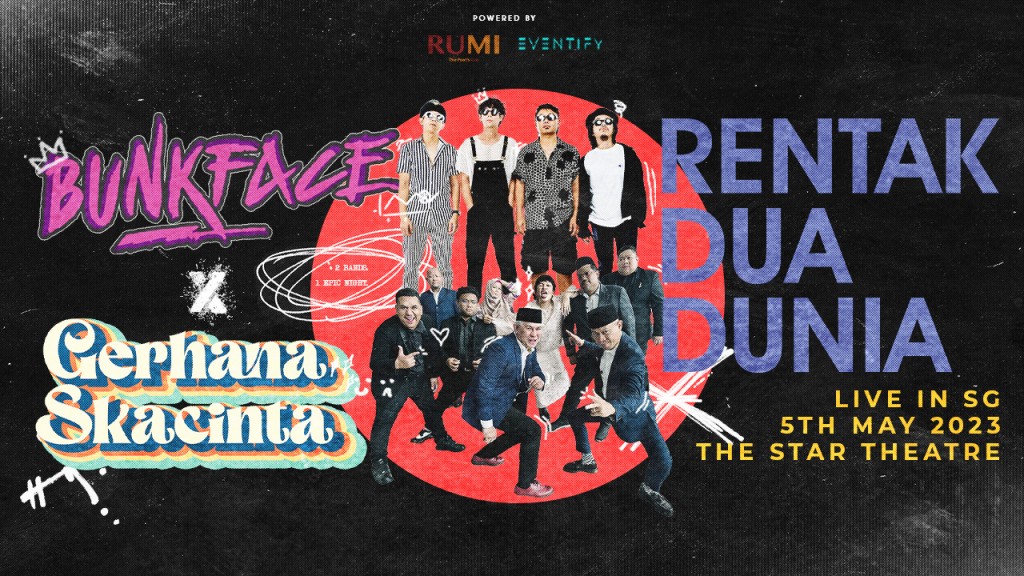 A rare never-before night of colourful musical dynamics! Malaysian bands; Bunkface & Gerhana Skacinta get together for some punk rocking & trumpeting notes here at The Star Theatre! Drop us a follow at IG @chilloutz_events @rumithepoetscup & @eventify.asia for concert teasers!
Get your boots out, and flair those denim cuts! Here's what you need to know right after buying the tix!
Age Limitations For Kids: Only 9yr old and above for safety precautions
We say Yes to you if you wanna stand, dance or jump while watching the show! But hey. No mosh pits allowed okay!
Doors open at 7pm, Concert will commence at 8pm, come over early!
Get ready to shop as well! Merchandise booth will be available from 6pm onwards!
See you guys there!
For ticketing questions,  please contact Ticketer Hotline at +65 8919 6103 or at Info@ticketer.sg