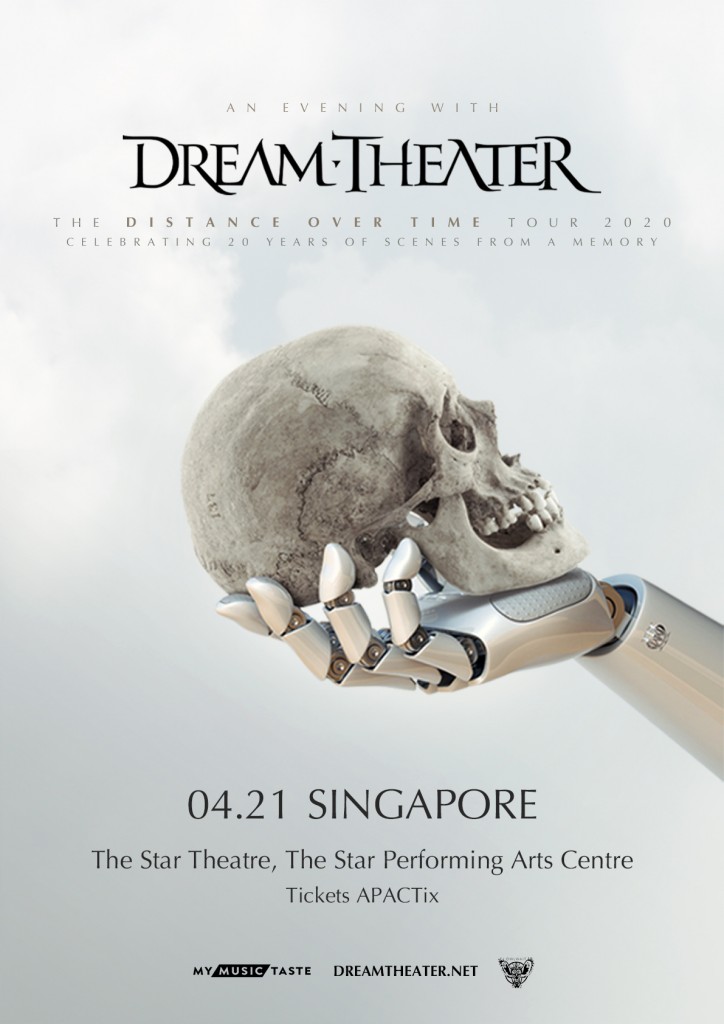 After successful concerts in Europe and the Americas, Dream Theater bring their "Distance Over Time Tour" to Asia, celebrating 20 years of the highly influential album "Scenes From a Memory".
This tour marks another series of shows initiated by fans who created a viral movement on www.mymusictaste.com, an online service that brings together music fans to request their favorite artist's concert.
If you have requested Dream Theater x Singapore on MyMusicTaste, your unique, one-time use promo code has been sent to your MMT-registered email. Enter your promo at checkout to redeem your presale and 20% discount benefit!
*If you are not a MyMusicTaste member yet, join us on https://mmt.fans/vQp1 and request your favorite artist's concert! You too can have access to special perks when your dream concert becomes a reality!
About MyMusicTaste:
MyMusicTaste is a fan initiated live event making service that brings fans, artists and promoters from all over the world together in one place to create a valuable and meaningful concert experience for everyone involved. MyMusicTaste puts the power in the fans' hands, allowing fans to request their favorite artist's concert in their city. With the mission to connect and amplify the voices of fans all over the world, MyMusicTaste successfully promoted concerts of artists such as EXO, BTS, Machine Gun Kelly, and many more in over 30 different cities. With the simple idea–empowering fans to bring their favorite artist's concert in the city of their choice based on fan demand–MyMusicTaste is challenging the $27 billion concert market through cutting-edge technology and sophisticated, user-friendly service. Currently, www.mymusictaste.com supports more than 30 countries and offers 15 different languages