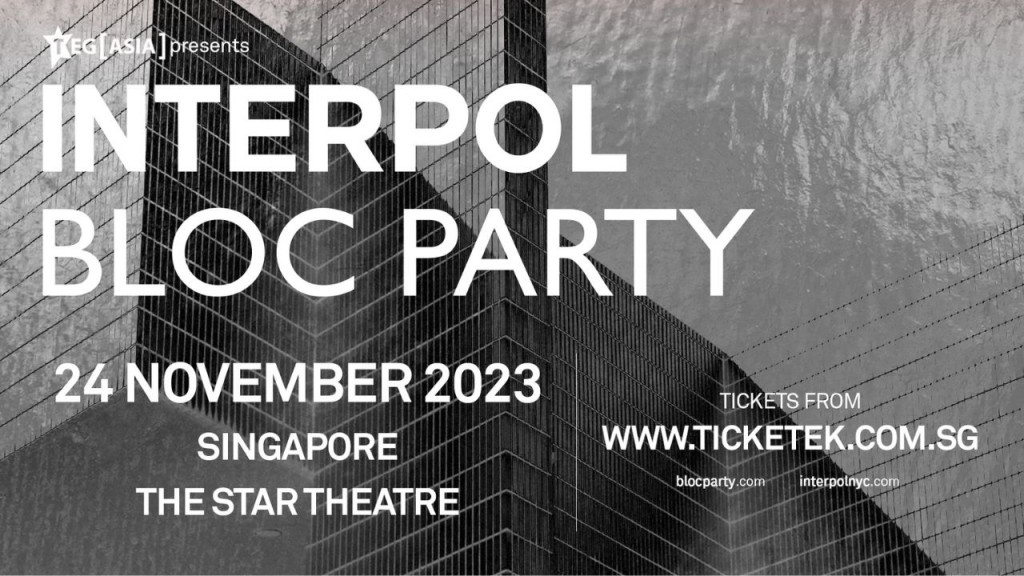 Indie rock heavyweights Bloc Party and Interpol are reuniting with Singapore fans for a Southeast Asia exclusive co-headline show.
Making their first return to Singapore since 2018, revered New York rock-outfit Interpol will bring their magnetic stage presence and atmospheric back catalogue to devoted music fans with acclaimed alt-anthems from records like Turn On The Bright Lights, Antics and El Pintor.
With their live show described as a "transcendent experience", crowds will revel in cornerstone tracks as well as music from their 7th studio album The Other Side of Make-Believe live in Singapore for the first time.
Ready to amplify Singapore for the first time since 2013, UK's acclaimed indie-rock force Bloc Party are set to electrify with their genre-bending catalogue of hailed gems from Silent Alarm, A Weekend In The City, Intimacy and 2022 LP release Alpha Games. If that's not enough, Bloc Party have released two more singles this year, "Keep It Rolling" and "High Life" and will release The High Life EP in July.
A bucket-list show you won't want to miss, catch powerhouse bands Interpol and Bloc Party on stage near you this November at The Star Theatre.