Taiwan Mandopop Queen of Ballads, Rainie Yang, is set to perform live at The Star Theatre this November!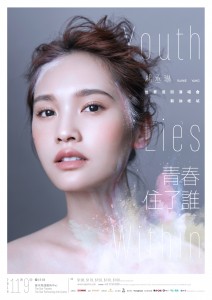 Rainie Yang, first debuted in 4-member girl group '4 In Love' in the year 2000 and has since also acted in various Taiwanese Idol Dramas. Following the disbandment of the group, Rainie continued to pursue her career in the music and acting scene as well as ventured into the field of TV hosting. Her first solo album "Intuition" released in 2005, achieved success with the acclaimed tracks "Ambiguous Love" and "Ideal Lover" which are also songs from her popular Idol drama "Devil Beside You".
To date, Rainie has released 10 albums with several hit songs such as "Take Me Away", "Rainie Love" and "Traces of Time in Love". She released single track 'Youth Lies Within' in 2017 where she also launched her whole new world tour with the theme of Youth.
Come 9th November, join in as the brilliant Rainie brings you on a musical journey in celebration of youth. Catch Rainie Yang Youth Lies Within Live in Singapore at The Star Theatre!
青春 是感谢当下的一首诗
庆幸现在 有杨丞琳唱给我听
17年的积累、10张专辑
我们一起听过、看过 一起感同身受
睽违5年 我们再因杨丞琳的歌而感动
出道17年,杨丞琳在作为艺人上,不断达到极致全能;
音乐上,她也奋力证明自己可能。
一路走来,我们都有杨丞琳的歌声纪录过程;
暧昧模糊不清-理想情人的往返追寻-坚持己见的倔强-昭告女人的半熟宣言-甘心成为匿名的好友-仰望对爱的渴望-只想成为想幸福的人-开始习惯孤独是一种安全感-其实我们值得幸福-领悟相爱的方法。
最终我们觉悟,青春都住着杨丞琳。
时光汇聚成河,流往生命的各站聚落,青春就是一首不断复育新篇但从未终止的诗歌,有杨丞琳带着我们一起吟唱,覆诵最精彩的贲张。
来临11月9日,与丞琳一起在星宇表演艺术中心跟过去与现在的我们一起大声歌唱!