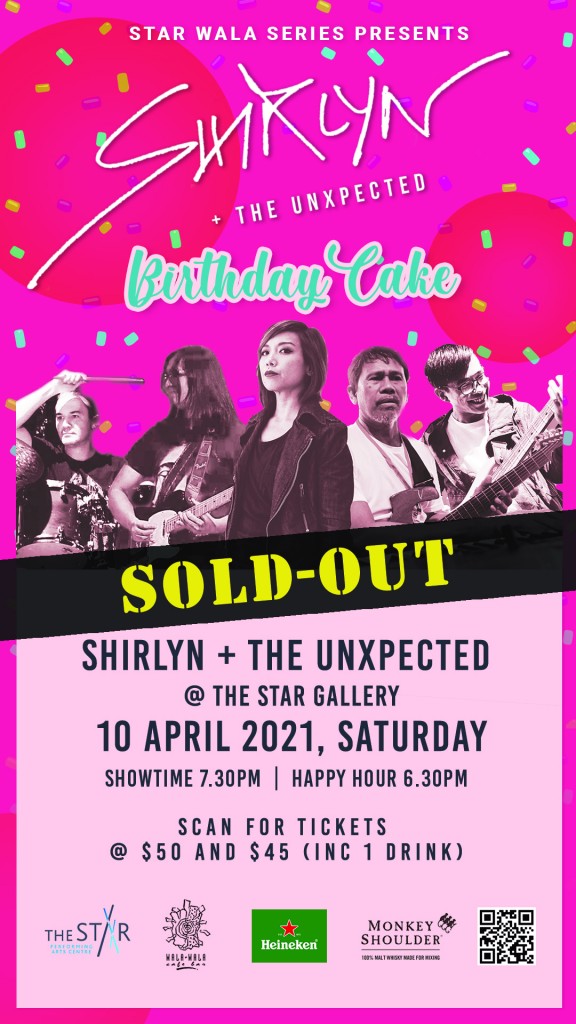 Shirlyn + The UnXpected [ Rating Advisory:  (Mature Content) ] 
BIRTHDAY CAKE
It's a birthday party and you're invited!  Raise your hand if you had a weird birthday one way or another in the past year.  Maybe you were alone at home, maybe you held a virtual party.  Maybe you couldn't invite all your friends to your house.  Maybe you didn't have cake.  You couldn't even go watch your favorite band if you wanted to.
BIRTHDAY CAKE: An UnXpected Party.  Remember, it's YOUR birthday!  We will all celebrate it together!  Shirlyn + The UnXpected is turning 19 this year.  We seriously can't wait to rock out with you.
Star Wala Series is a collaboration between The Star Performing Arts Centre and Wala Wala Café Bar, with the aim to promote local bands and providing a platform for them to showcase their talents.
• Last order for drinks at 10pm