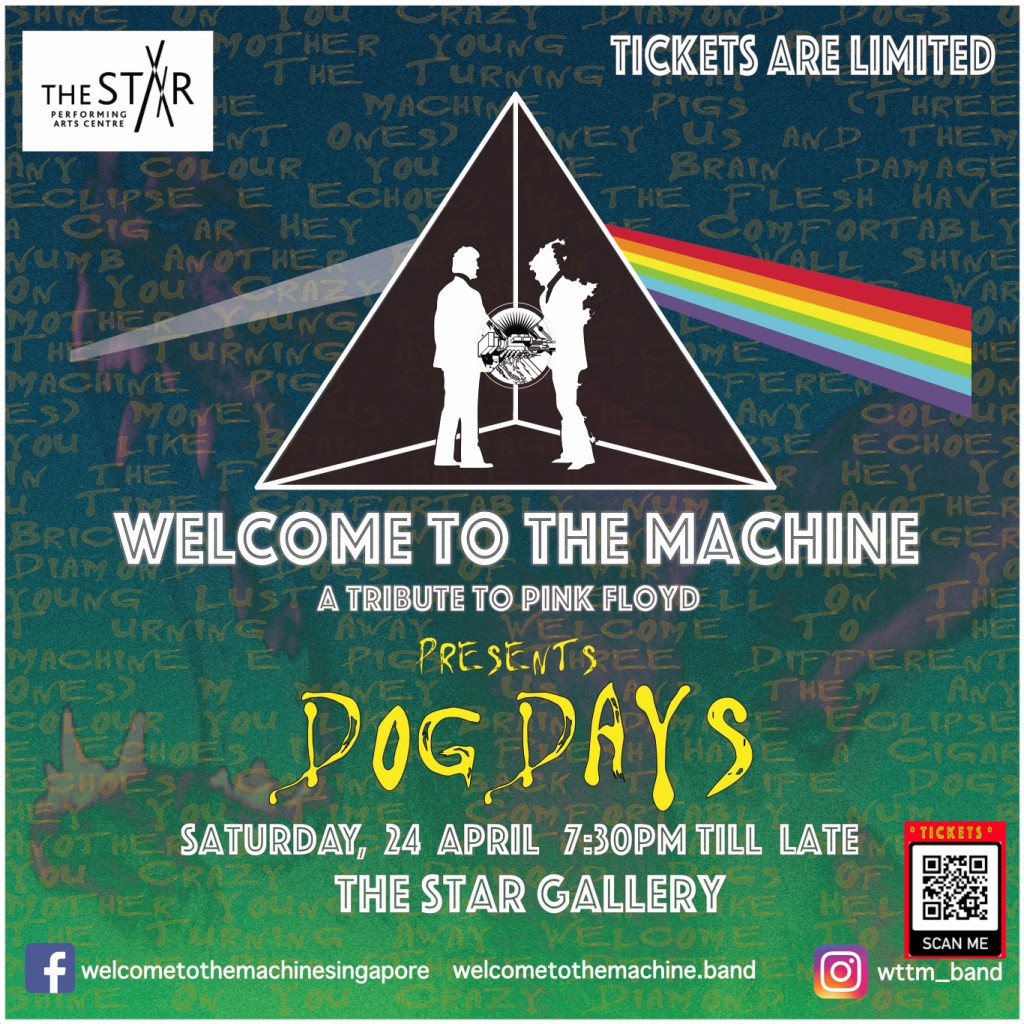 Welcome To The Machine are back with 3 sets of great Pink Floyd music! Don't let the dog days of our virus-addled times get you down. Join us on April 24th for an evening of drinks and Pink Floyd's amazing music, set to our usual audio-visual spectacle. Welcome my son… Welcome To The Machine!
Welcome To The Machine (WTTM) is Singapore's and South East Asia's best and only Pink Floyd Tribute band. WTTM are a group of experienced musicians, who are dedicated to the faithful reproduction of Pink Floyd's music and live shows, but most importantly, they are true blue fans, and their most fervent wish is to help share the music with a wider audience both young and old.
In Singapore, WTTM plays wide variety of venues, from Barbershop by Timbre at the Old Parliament House, Hood Bar and Café at Bugis+, Wala Wala Cafe and Bar, and Red Noodle to both Beerfest Asia 2015 and 2018 to name but a few. WTTM have also been playing an increasing number of shows overseas in Kuala Lumpur, Malaysia, in Bangkok and Hua Hin, Thailand, and in Ho Chi Minh City, Vietnam. For the future, WTTM is looking forward to playing even more shows including a mini tour of New South Wales, Australia, and potentially Tokyo, Japan, so as to keep spreading the message that Pink Floyd's music was and still is powerful, emotional and relevant.
| | |
| --- | --- |
| Details | Time |
| Foyer/Bars Open | 6:30pm – 8:00pm |
| Performance | 8:00pm – 10:00pm |