Events List Navigation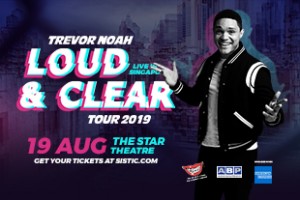 Monday, 19 August 2019 , 7:00 pm
LA COMEDY LIVE and ADRIAN BOHM PRESENTS are in raptures to unveil that renowned South African comedian and US TV show host, Trevor Noah, is coming to Singapore on 19 Aug (Mon), 7pm 2019 for the first time ever with his new stand-up show 'Loud and Clear'!
+ Export Listed Events
Join us for these world-class performances and events
* We also host many corporate events that are not included here. So if you are planning to host an event here, do enquire on available dates as soon as possible.