Upcoming Events
Events List Navigation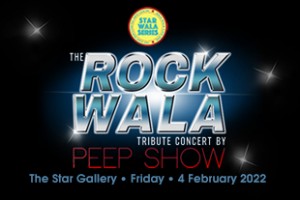 Friday, 4 February 2022 , 8:00 pm
As they say, "all good things must come to an end". With the closure of live music at Wala Wala, it spells the end of the wonderful years and memories that Peep Show has had performing there on Saturday nights before Covid-19 struck. After 5 years as the current line-up, Peep Show is going to be performing their farewell gig on 4th Feb at The Star Performing Arts Centre as part of the Star Wala Series.
+ Export Listed Events
Join us for these world-class performances and events
* We also host many corporate events that are not included here. So if you are planning to host an event here, do enquire on available dates as soon as possible.