Upcoming Events
Events List Navigation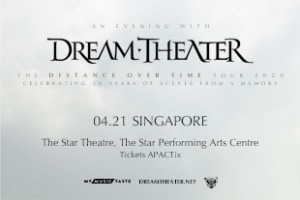 Tuesday, 21 April 2020 , 8:00 pm
After successful concerts in Europe and the Americas, Dream Theater bring their "Distance Over Time Tour" to Asia, celebrating 20 years of the highly influential album "Scenes From a Memory".
+ Export Listed Events
Join us for these world-class performances and events
* We also host many corporate events that are not included here. So if you are planning to host an event here, do enquire on available dates as soon as possible.