Events List Navigation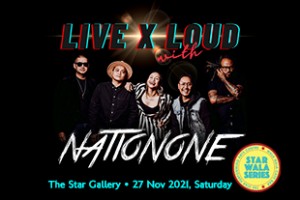 Saturday, 27 November 2021 , 7:00 pm

-

9:00 pm
For nearly two years live music has been suspended due to the Covid 19 pandemic. As most musicians turn to online to stream their performances, live shows have never been the same again. Live x Loud is a comeback live show for the local band NationOne. "It's the first time with real live audience after a really, really long time", says Raz the lead vocals.
+ Export Listed Events
Join us for these world-class performances and events
* We also host many corporate events that are not included here. So if you are planning to host an event here, do enquire on available dates as soon as possible.