Events List Navigation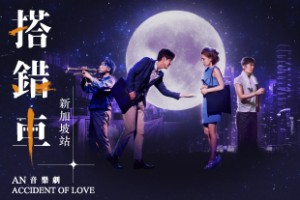 Saturday, 16 November 2019 , 7:00 pm
Adapted from the award-winning 1983 classic film 'Papa, Can You Hear Me Sing?', 'An Accident of Love' musical is a moving tale of kinship, love and chasing dreams. Featuring a strong cast of talents including Queen of Love Ballad, Della Ding Dang, veteran musical actor, Wang Bo-Sen, and singer-songwriter, Nylon Chen!
+ Export Listed Events
Join us for these world-class performances and events
* We also host many corporate events that are not included here. So if you are planning to host an event here, do enquire on available dates as soon as possible.