Events List Navigation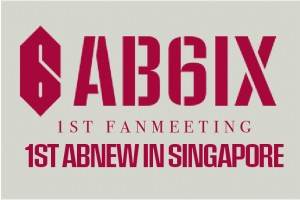 Saturday, 27 July 2019 , 7:00 pm
BRANDNEW MUSIC's newest boy group AB6IX will be embarking on their 1st Fanmeeting Tour [1ST ABNEW] this summer! Make a date with Youngmin, Donghyun, Woojin, Daehwi and newest member, Jeon Woong this 27 Jul (Sat), 7pm as AB6IX makes their very first appearance in South East Asia at Singapore's The Star Theatre. This will also be the first time AB6IX will officially greet Singapore ABNEWs!
+ Export Listed Events
Join us for these world-class performances and events
* We also host many corporate events that are not included here. So if you are planning to host an event here, do enquire on available dates as soon as possible.