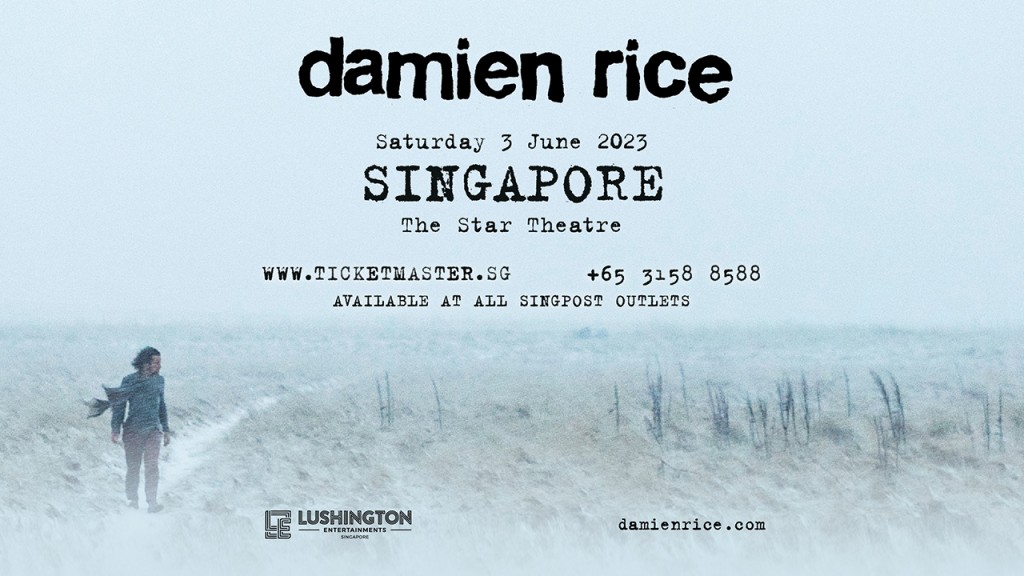 Lushington Entertainments proudly presents the return of DAMIEN RICE to Singapore. The Irish singer-songwriter will perform on 3 June 2023 (Saturday) at The Star Theatre. Tickets from $98 will go on sale to the public via Ticketmaster on 9 March (Thursday), 10am.
Damien Rice started playing and recording with his band Juniper before embarking on his solo career. In 2002, his self-produced debut album O reached #8 on the UK Albums Chart and won the Shortlist Music Prize. Songs such as 'Cannonball' and 'Volcano' have reached the Top 30 in the UK. From the same album, 'The Blower's Daughter' also charted in 2004 and has been used extensively in various films and television series. The album was notable for its stripped-down instrumentation, raw emotion and haunting melodies, and received critical acclaim for its honest and intimate portrayal of love and loss.
His second album 9 followed in 2006, and after various collaborations, his third album My Favourite Faded Fantasy featuring the single 'I Don't Want to Change You' was released in 2014, peaking at #1 in Ireland and the UK. Known for his introspective and emotionally raw songwriting style, Rice's music is characterized by his acoustic guitar and unique vocal style. Fans are in for an enthralling evening with Damien Rice.