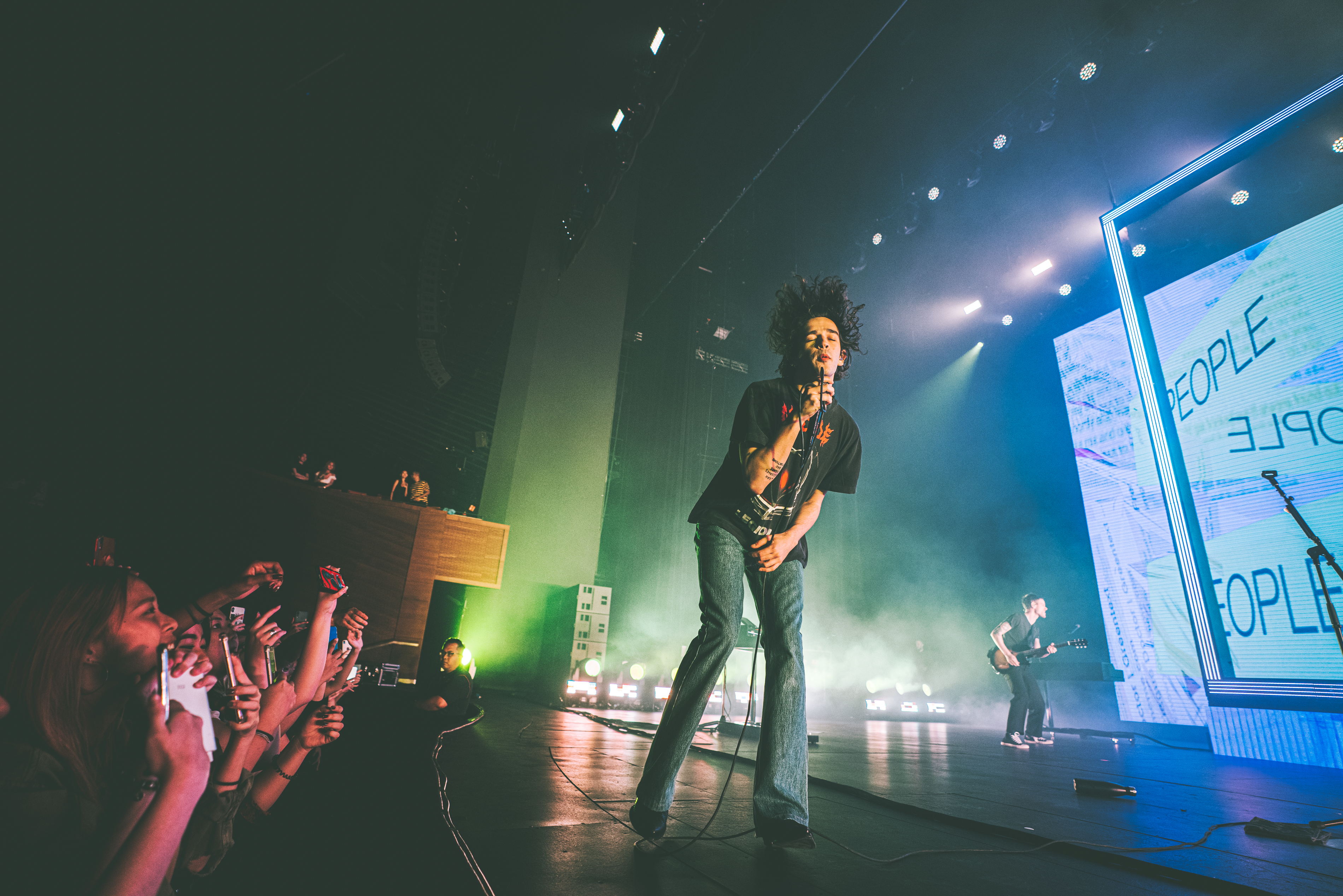 The indie pop band from Manchester dazzled with an empowering live set which was coupled with a social message. Come with an open mind.
This is an invitation to the feeling of being free.
I'm standing at the lower section gazing at the wave of phone flashlights assembling across three brimming levels of The Star Theatre. It's at this point when frontman Matty Healy tosses his rabbit-eared hat into the crowd, as The 1975 break into the chorus of crowd favorite "Sincerity is Scary."
The passion turns inspirational as Healy guides wall to wall of the starlit auditorium in singing along. The crowd unite in a flurry of emotions, echoing to the lyrics: "Why can't we be friends, when we are lovers?"
The indie pop colossus from Manchester gave everything in an all-embracing 21 track setlist. Following a rapturous ovation to the level of gladiatorial standards at the end of the show, you can say that the group have put on a performance with no holds barred. Their concert took place on 16 September, Monday at The Star Theatre, The Star Performing Arts Centre.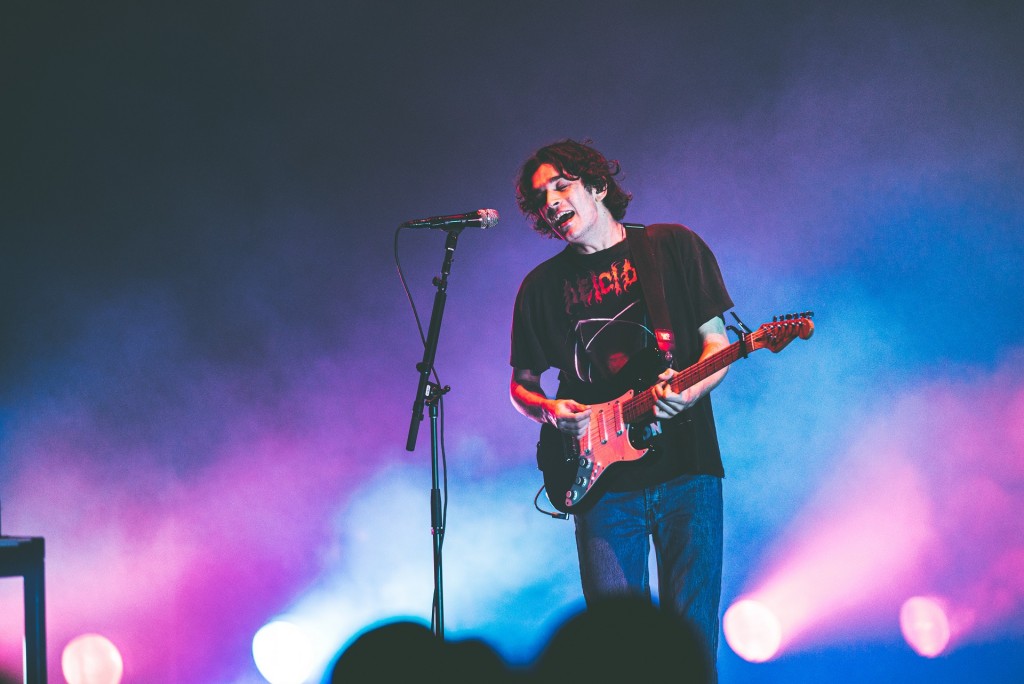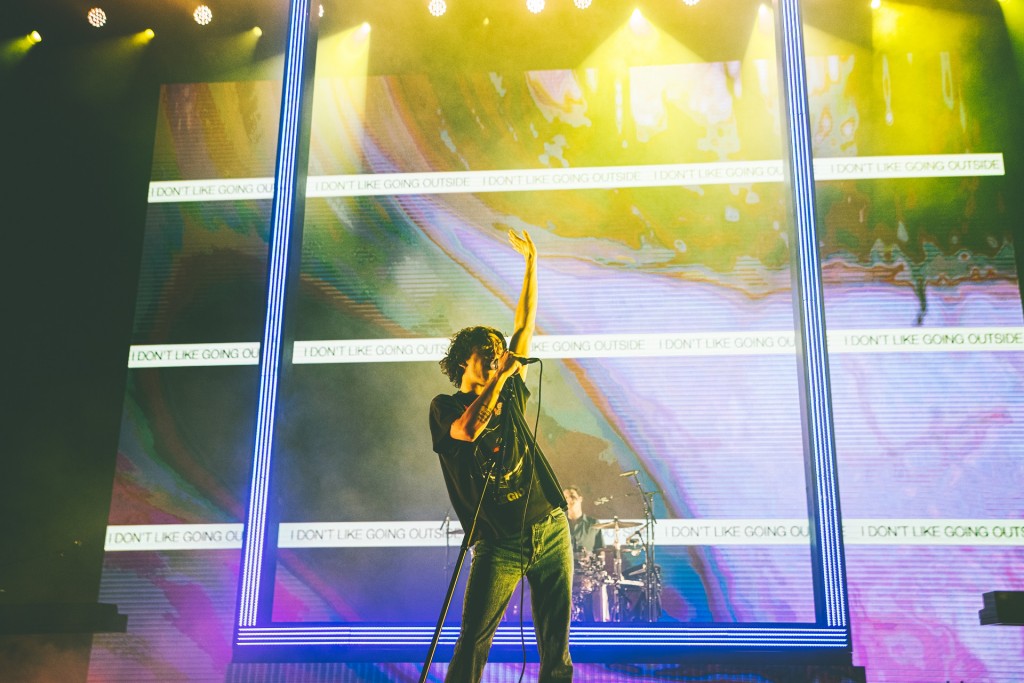 The 1975 attacked the performance straight from the get go, enlisting battering guitars against Healy's frenetic vocals on post-hardcore banger "People." The lead singer, clad in a vintage black tee and sporting an uncut mop of hair, paces the stage in frenzied fashion. "Wake up! Wake up! Wake up! It's Monday morning!" he screams.
The energy in that vocal is carried over to many aspects of the almost two hour performance, namely when the pop band bring out dancers Jaiy Twins on tracks "It's Not Living If It's Not With You," and "TOOTIMETOOTIMETOOTIME." They add a sense of dynamism to the show in a way that never feels overused, and engage with Healy in a mirage of popping, locking and snappy footwork.
Altogether, the trio have a stage energy that is impossible to contain. Then you start to realize the frontman's daring to join in the fun is less of a stunt, but more an invitation for the fans to get up, care less and start grooving.
There are no fancy treadmills this time around, but the band hasn't stopped short of ensuring the visual experience is level with the sound. Aesthetics are undoubtedly a huge part of The 1975's overall package and allure, and for the live show they're not short on theatrics either.
The group's usual shiny stagecraft materialise this time around in a rectangular 16:9 neon-lit structure that resembles a giant iPhone screen. Perhaps a glaring nod to how we process and experience music in the digital age, considering almost everyone has a smartphone these days.
The enormous frame is also a key part of the visual projections, working in part with the massive screen behind. Together they bounce off psychedelic hues and flashes of hot pink and red, and just about any colour you can think of. Music videos and promotional graphics are also integrated into the set astutely, creating an exhilarating, complete 360° experience that every band should follow.
It's how consistently on brand the visuals are throughout all 21 songs. Seriously, to the lighting and projection designers and operators of the night…I take my hat's off to all of you.
Not to mention, there was a video that played in the interlude which featured a powerful message on climate change by Greta Thunberg, and it's heartening to see how receptive the audience were to it.
Lastly, there's quite a lot to take away from the show in terms of content: in the living, breathing, enveloping music itself. It certainly doesn't hurt that this has been the group's fullest and clearest sounding performance in Singapore—their last performance here was at a festival tent.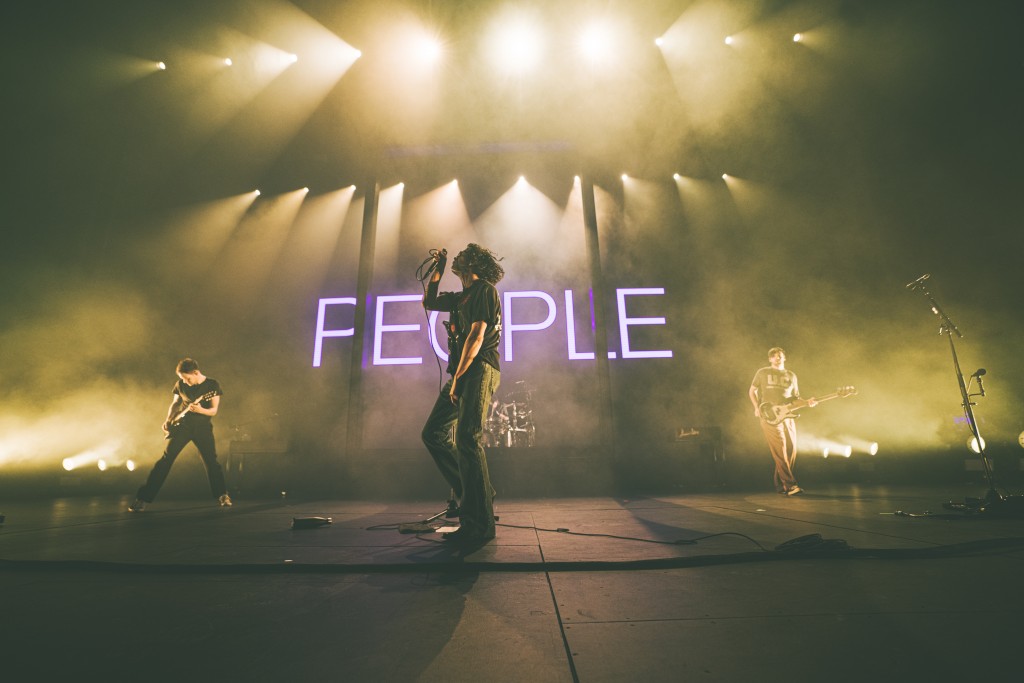 In this magnificent, enclosed venue, the bass playing was resonant and powerful, while the drums punchy and thunderous. Not forgetting the timbre and colour of the saxophone—an absolute delight.
In a recent interview with James Corden on The Late Late Show, Healy spoke on what their latest record <em>A Brief Inquiry into Online Relationships</em> meant to him.
"[The album] has a kind of a metamorphosis about it, but I think if you do anything that you put that much heart into, you want it to be kind of reflective of who you are as a person."
He continues, "I think people are inherently dynamic things aren't they? Nobody is one thing especially with the internet. Nobody is kind of tribalist in their cultural identity, and I just want people to have the same sense of freedom that the record has."
After processing and reflecting on the show, I thought about that quote and realized it applied to two integral takeaways of the night.
The first is in how the band translates their ever-changing and always evolving discography over the past six years into the live concert experience. They fit a lot of the older tracks into the show, but their focus is in favoring inclusivity over bloatedness. This decision does not alienate, but instead engages and involves as many of their fans as possible. That's admirable.
Granted, there's probably a large majority here who grew up with the band's evolution—intrigued by their self-titled album in 2013, thrilled by their 2016 effort "I like it when you sleep…" And if you're a 1975 fan, chances are you probably love the new record that came out last year as well.
Fascinatingly, the group doesn't feel a need to stamp down on a singular sonic identity, instead turning their attention to the grand scheme of things. Playing tracks from all across the tenure, they sought to create a unique experience of their blistering, extensive 21 track setlist.
The flow of the performance and aesthetic never fades or feels jarring, and you can damn well credit that success to the care and respect the group have forethought put into the live performance. It's glimmering for all to see.
The truth is, you don't even really need to have listened to every single album to enjoy the night. With every 1975 show, you just have to come with a positive attitude and an open mind.
The right mentality is the second and final point. It's in that same sense of feeling of being free that Healy mentioned the record brings. Your undertaking? To allow yourself to feel as welcomed as possible—to carry that positive attitude you have while listening to their albums over to the live show.
Ultimately, it's to fully commit in leaving your cares behind and in escaping reality for just a couple of hours. Approach the show with that frame of mind, and you're granted to leave with a vastly different experience.
Combine that with a colourful, live concert production in itself, and you can view the overall experience as empowering. Whether it's through their social messages scattered all around the set, or in their provision of a brief moment of escape for all their fans to enjoy.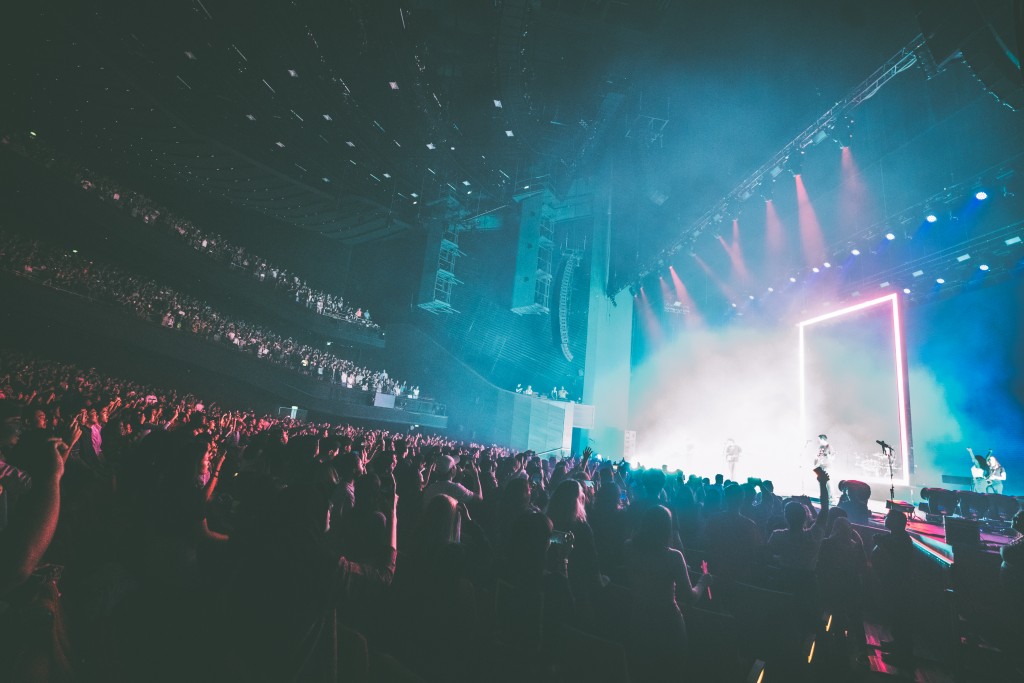 As I take a look again at the sea of faces of wonderment and gratitude in the theatre that night, at the gathering of undulating starlights from the ground to the seats above, and I think I start to realize what it's really all about.
Now get dancing.
Photo Credits: Marcus Lin