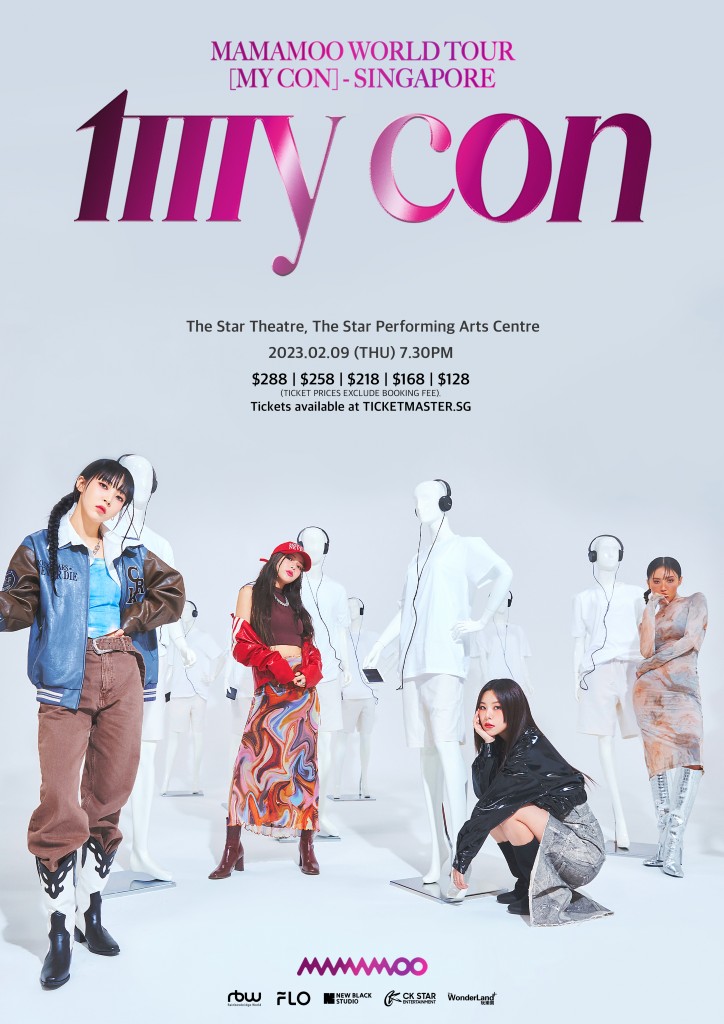 South Korean girl group MAMAMOO is finally kicking off their first-ever world tour titled "
My Con
" with Seoul as their first stop! CK Star Entertainment, is proud to present MAMAMOO World Tour [My Con] – Singapore at The Star Theatre on Thursday, 9 February 2023.
MAMAMOO debuted in 2014 consisting of four members: Solar, Moonbyul, Wheein and Hwasa. The girl group is well-known for their strong vocal performances and versatility across musical genres, along with its consistent output of top singles, including "Mr Ambiguous" (2014), "Um Oh Ah Yeh" (2015), "You're the best" (2016), "Décalcomanie" (2016), "Yes I am" (2017), "Starry Night" (2018), "Egotistic" (2018), "Wind Flower" (2018), "Gogobebe" (2019), "Hip" (2019) and "Aya" (2020).
MAMAMOO released its 12th EP "Mic On" this year (2022), with the lead track "Illella." This follows the release of their seventh anniversary album "I Say Mamamoo: The Best".
MAMAMOO World Tour [My Con] kicked off in Seoul on 18 November, the first of 3 sold-out shows in South Korea, with spectacular performances from all four members. Fans can expect popular hits from MAMAMOO's strong repertoire of songs, covers of members' solo releases and a few surprises along the way.