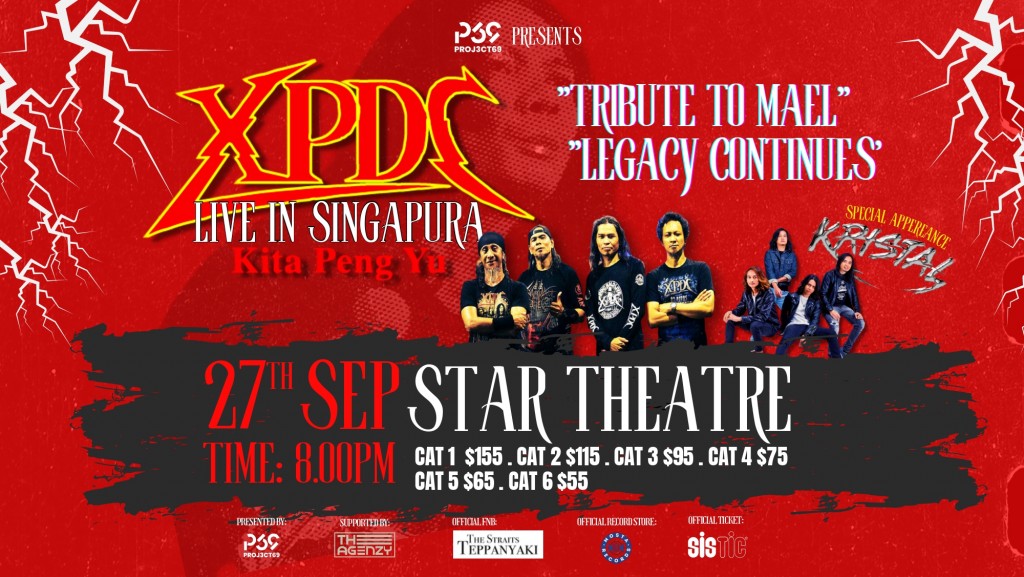 Project Sixty Nine is proud to present the legendary Malaysian band XPDC Kita Peng-yu, along with a special appearance by Kristal – together for "Legacy Continues" LIVE concert at The Star Performing Arts Centre on 27th September 2023.
This concert is a tribute to the late rock legend and XPDC Kita Peng-Yu band singer, Mael XPDC, and will be led by Ary (Fahrenheit) together with Zua, Jeff and Amy, who will be showcasing this rocking performance to honor and continue the legacy of the band.
The two songs in the album ( Bahalol and Nafisa ) received a special touch of "mixing & mastering" at Studio E-USA (WestLake Audio), USA and features better audio quality. This is the first of its kind for a local album. The album sold more than 350,000 units and won the Twin Platinum award.
Start Sales Date
Internet & Other Channels:
20 July 2023, 10am
---
Language
Malay
---
Duration
Approximately 3 hours, no interval